The project, which involved the replacement of several control systems in different locations, was invested by the company Vaizga Mažeikiai, which owns 9 of the 10 sites where the system was changed.
The exchange took place in the following locations: Aukštdvaris, Baltosios Ančios, Bagdononys, Juodeikiai, Gondingos, Renavas, Ubišké, Sukančiai, Vaitekunai and Kaulakiai, owned by another owner.

The main goal was to implement the new UNITRONICS Vision 1040 control systems with HMI interfaces for operators. Each system is connected to the Internet using newly installed 3G modems.
A Mini PC with the TeamViewer application installed is connected to the Vision control panel, with which operators can manage stations remotely.
Part of the system is the functionality of sending information and alarm SMS to operators using a GSM modem.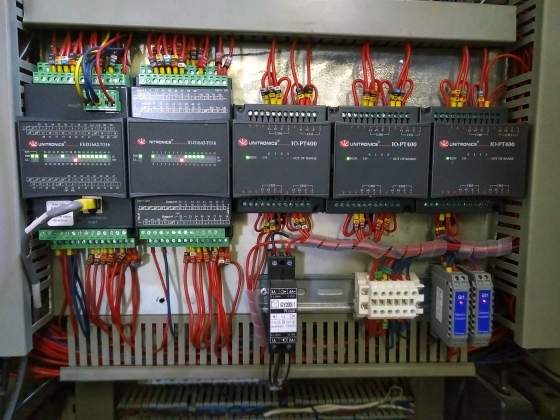 All 10 systems were replaced in just 30 days by a two-member team.