The investor in the Small Hydro Power Plant on the river Jadar was the company Elektro-Jovana, Milići. Our company supplied all machinery and the control system as a 'turnkey' solution.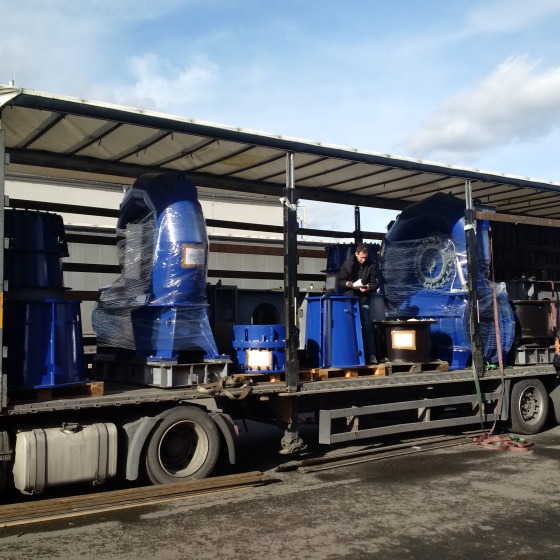 Water from the river is fed to the power plant with net head of 27 m. A flow through the whole SHPP is 4.2 m3/s and is divided between two turbosets. The first turboset has a flow of 2.55 m3/s and the second one has remaining flow of 1.65 m3/s.
Turbosets are placed in the main machine room and each of them is equipped with horizontally placed spiral Francis turbines. The Turbines have an overhung runner on shafts for synchronous generators with overall output of 960 kW.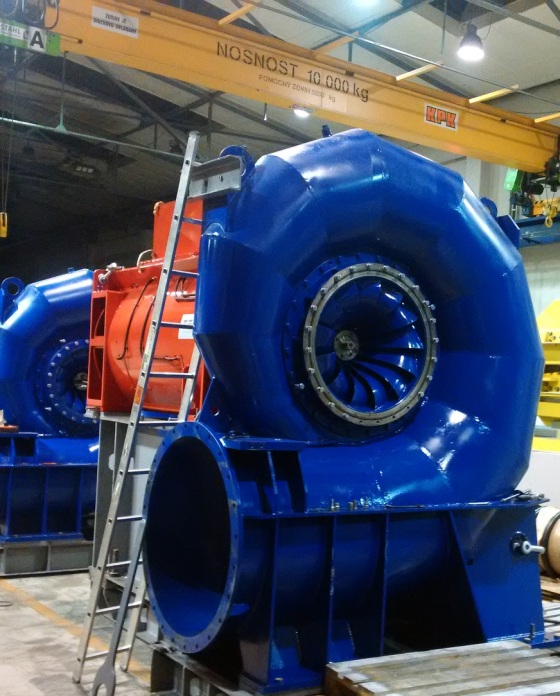 HONEYWELL Experion PKS HC900 is used as the control system. It is complemented with a SCADA server Experion PKS HS. Remote control is possible via TeamViewer. Alarm messages are also sent automatically to the operator's remote devices.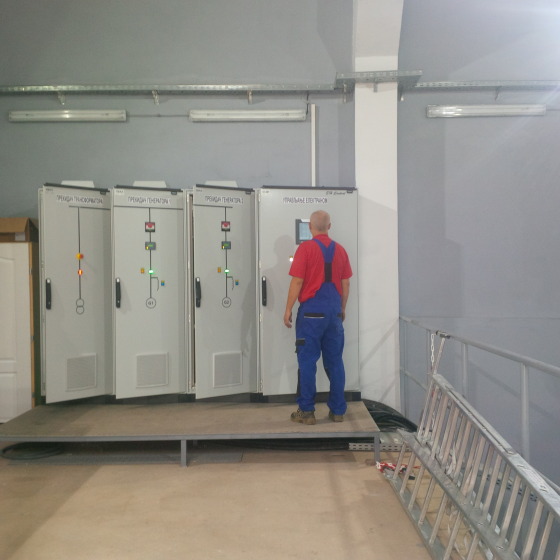 As part of the controling there is continuous monitoring via a camera system, which is placed in the machine room and on the dam.